Written by: Kevin Hazelden
As soon as I had announced Hack and Slash being open for business, literally the first message I received was from Andy, who currently plays Lord Jhereg, leader of the Jhereg people, In the Curious Pastimes game.
Being somewhat of a fan of the Jhereg people and having been a member myself for some 9 years, this was a project I really wanted to get right and make the best possible kit which held his eminence, might and power.
For those of you who don't know Andy, Lord Jhereg or Loud thunder, for a start they are all the same person. Secondly, which will actually be the first thing you notice, he is massive and towers over 7ft tall. He has also taken part in films such as 'Clash of the Titans 2' so he is a small star!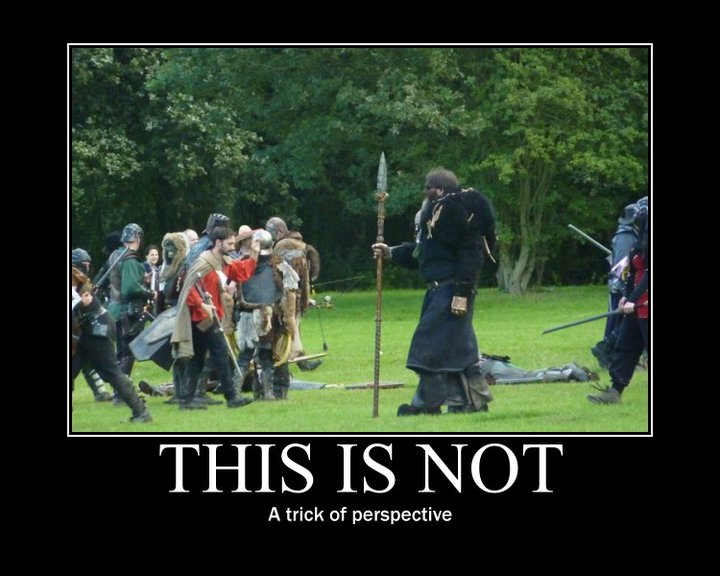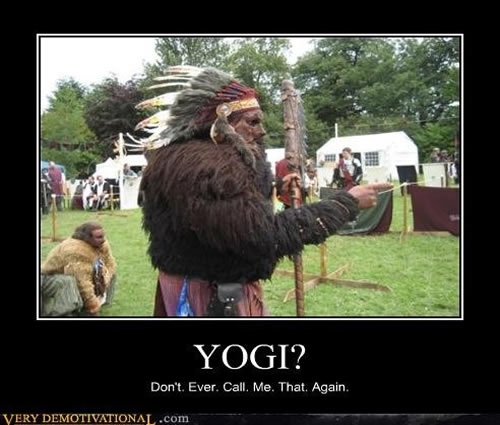 Andy's journey to becoming Lord Jhereg, to me is actually a sad one with the greatest of honourable ends. When I joined the Jhereg, Loud thunder wasn't yet in charge in any way. This Lakota, though deaths and winning the hearts of the nation, eventually became the greatest War Leader I have ever had the fortune to be under. His bellowing voice commanded obedience, his clear instructions minimised battle field deaths, and his height meant people could see him clearly and rallying the troops was an easy task. Being a Lakota, he also had an appreciation for nature, so to the people, they knew he had a soft side. Loud Thunder was loved by the nation.
The Jhereg Spirit of that time ran into some trouble and ended up having to move hosts twice! The second time was into Loud Thunder. So then the loved War Lord of the time ceased to be and he became the benevolent hand of the Jhereg spirit, his terrible majesty and unearthly avatar, Lord Jhereg.
The honour of becoming Lord Jhereg is no small matter. But still everyone's heart wept and from that point a darker Jhereg had been born.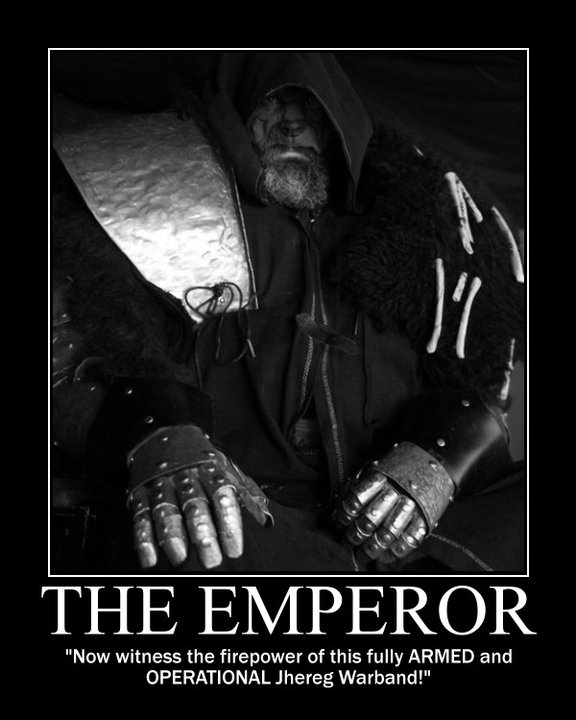 So when Andy messaged me and asked us to build him some kit, I practically creamed my pants. What an opportunity!
Andy's descriptions for what he wanted were quite vague and he encouraged my own creative licence, which he already knew would get the best from me. He was after a sword 'n' board.
With the shield, all he asked was that there was a big Jhereg logo and that I kept the faction colours. Black as a base, a splash of red, the logo in grey and a bit of metallic copper to match his costume.
He sent a selection of pictures for his weapon and described what he basically wanted, but then left the rest up to me.
Dealing with Andy was a real pleasure and I was so enthusiastic through the whole thing. I wanted this to be some of my best work - which as it turned out, it was.

"Game on dude, this is like the first time in literally 8 years I have had weapons made for me and I had forgotten how exciting it is!"

I had a bit of fun with Andy and made this teaser, which I placed
on facebook for the masses to guess at, as well as him :)

The shield in it's foamy glory! You can click on this
to view it as a large picture.

There is a few things about this piece, which, especially if you know a thing or two about making kit, is impressive from a construction point of view.
I have used combo texturing; Wood in metal surroundings, embossing, engraving, detailing, tapering and freehand carving. Nice.
The whole time I was making this, Andy kept reminding me of just how big he was, so I could compensate in the designing process by making an extra big handle for his slightly larger hands, with gauntlets.
Oh Andy. I won't say what he said about his fingers.

Due to size of this shield, that being the size of my kitchen table, it gave me a rather large space to use for whatever design I wanted. This I saw as a good sized blank canvas and treated it as such. It has plenty of small detail bits in it, raised and sunken, but the important part is none of it looks out of place. It has balance of the features and doesn't look over the top. A lot of shields of this size can either be in danger of just looking like a door with a handle or look like they are just a bunch of details mashed together on a sheet of foam. The details on this piece flow together and echo throughout. Yup. I'm all together very happy with this and I feel it meets all the requirements that someone of Lord Jhereg's stature should have!

We were so particular about this shield, that we made
a total of FOUR design changes during its' construction!

Andy requested a Falcatas-style sword. We were given a guide, this time in the form of 4 pictures, but also artistic licence. So we tried to combine the feel and style of all the pictures we had to come up with something memorable. We wanted it elegant and flowing, yet at the same time brutal and demanding respect.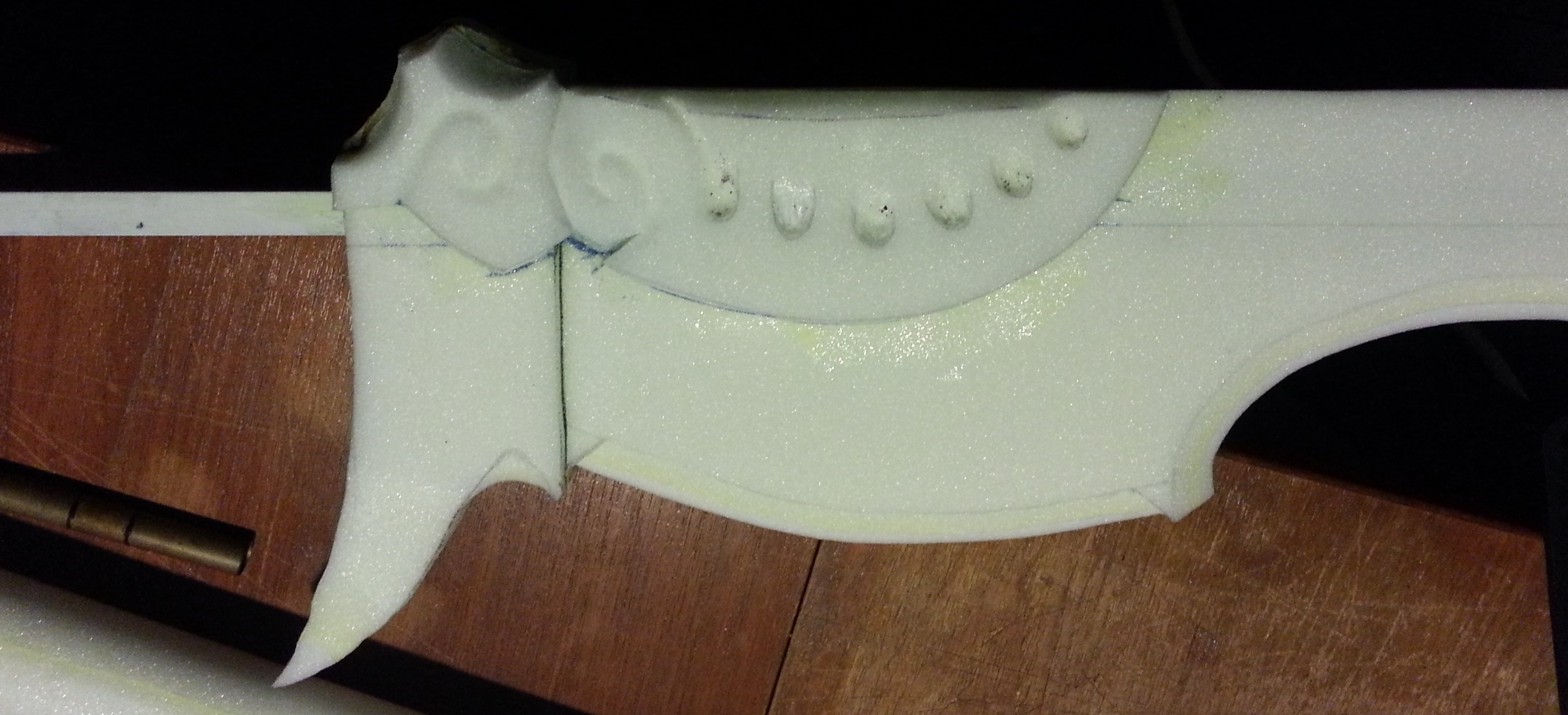 The latexing of these items was a lengthy process which included the majority of our skills and pushed a few new ones. Air brushing, hand painting, chipwork ranging from subtle copper to light metallic, bleed-in hue, highlighting, shadowing, texturing, shine-work, woodwork.. a complete mass of effects brought into a seemless design.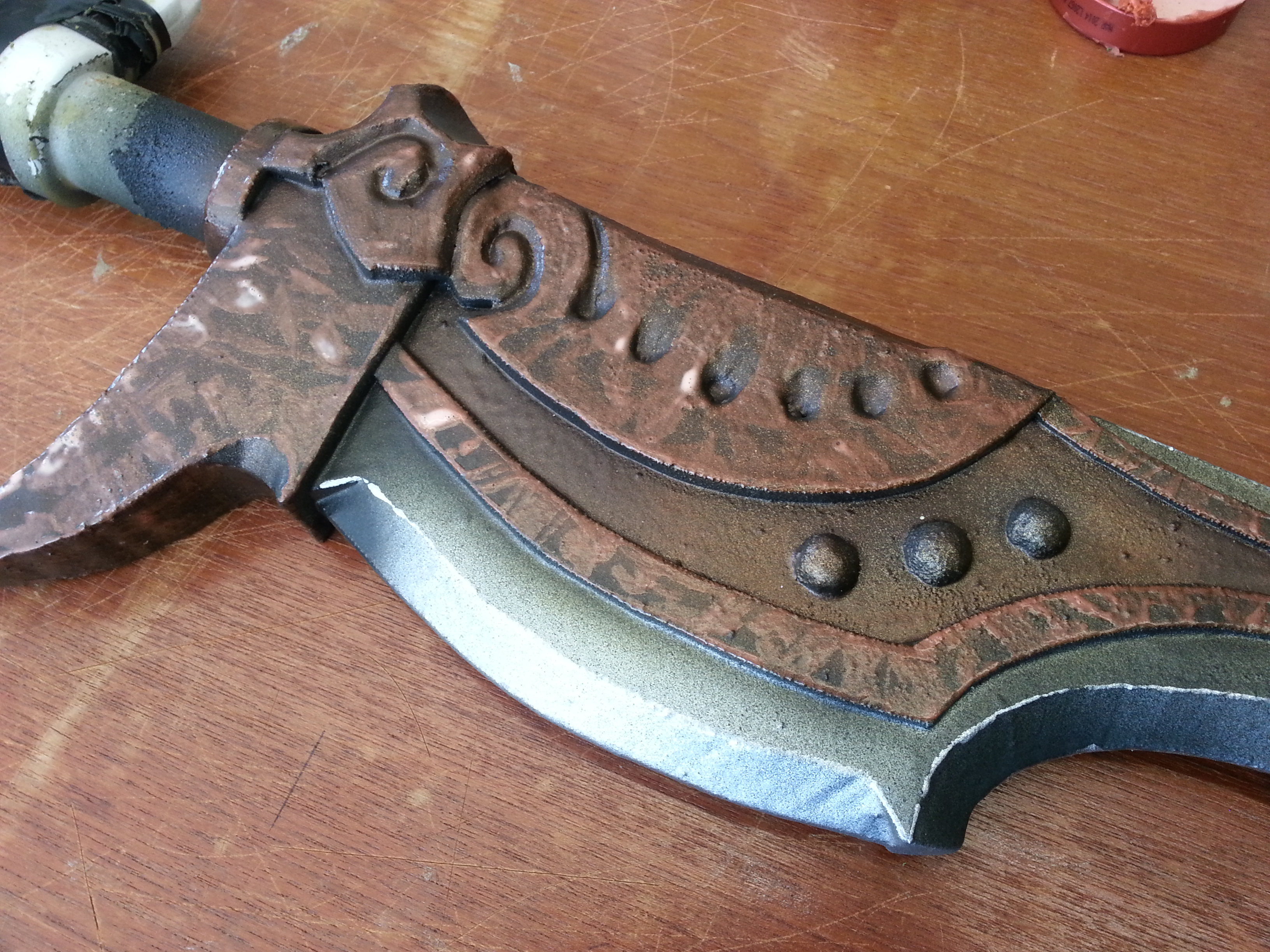 Latexing in process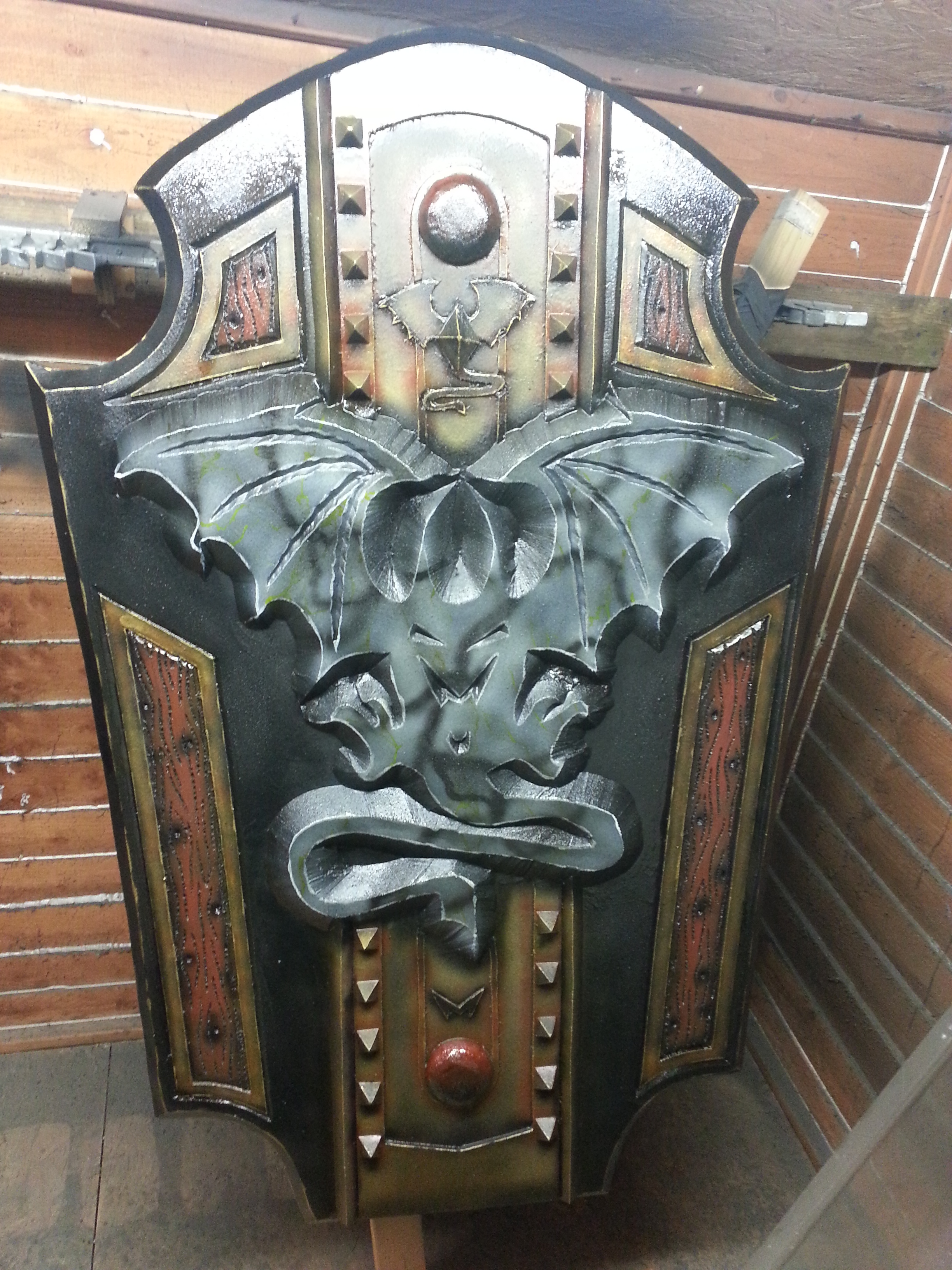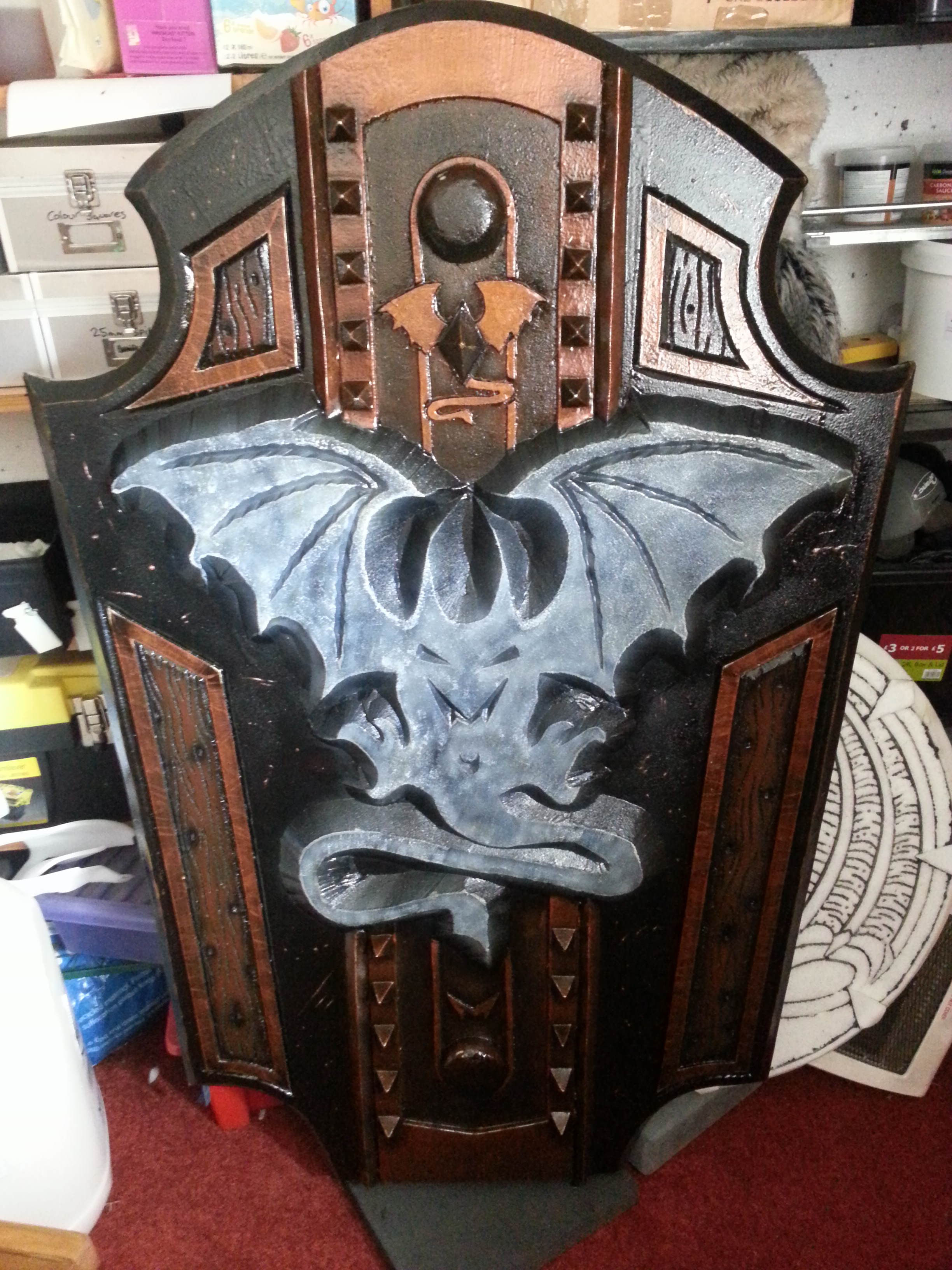 | | |
| --- | --- |
| Mk1 Shield Latex Job | Mk2 Shield - Final Latex Job |


Lord Jhereg's Sword- Complete. (but even though this is a lovely photo, it still doesn't do it justice)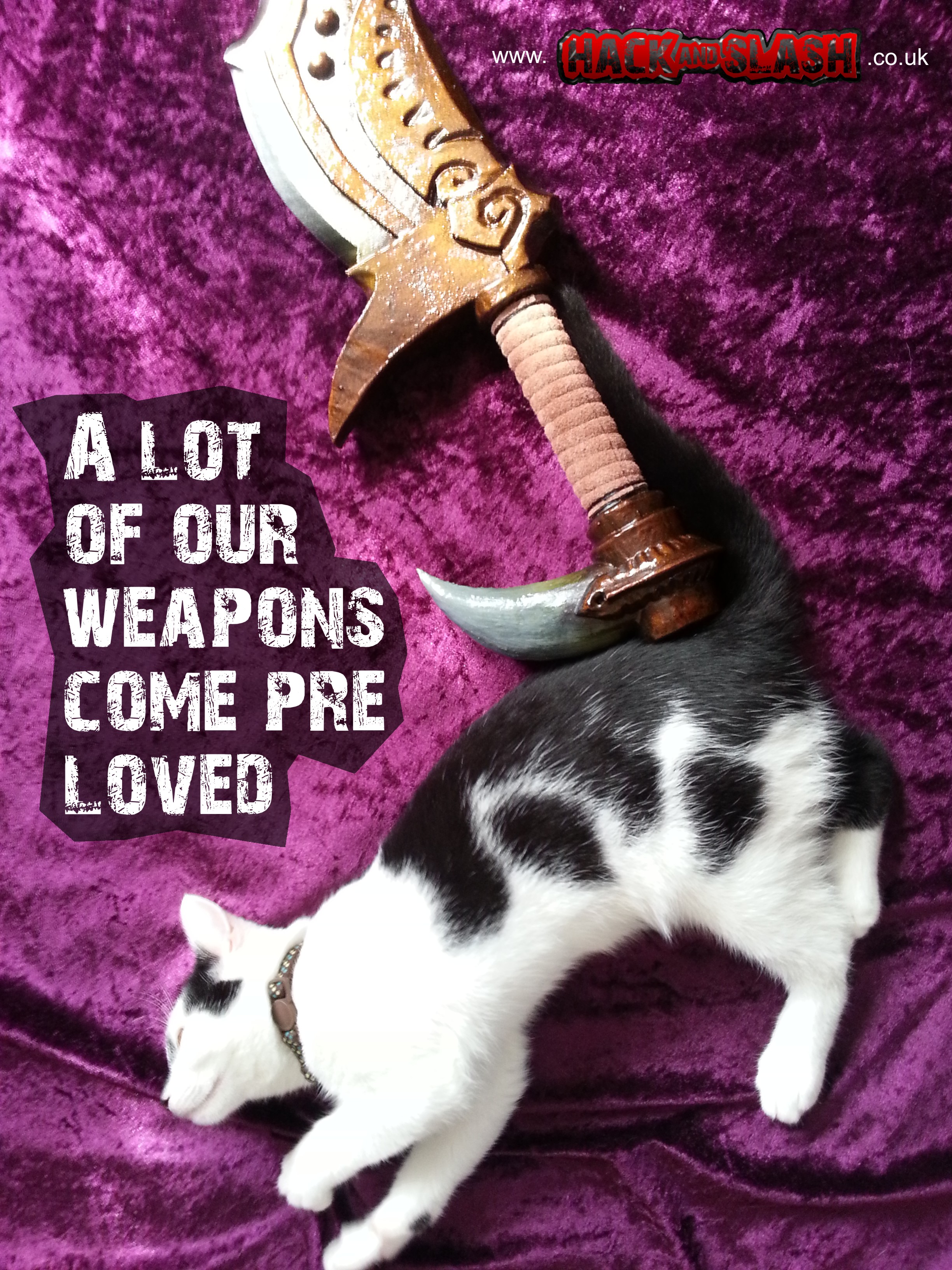 And of course it wasn't just us that loved this project ;)
If you want to know more about the Jhereg Nation, of the Curious Pastimes system (who of which we think are all kinds of awesome), click on https://www.facebook.com/groups/150918338276088/ Everyone there is really friendly and more than willing to welcome you :) And, of course, Lord Jhereg will be there.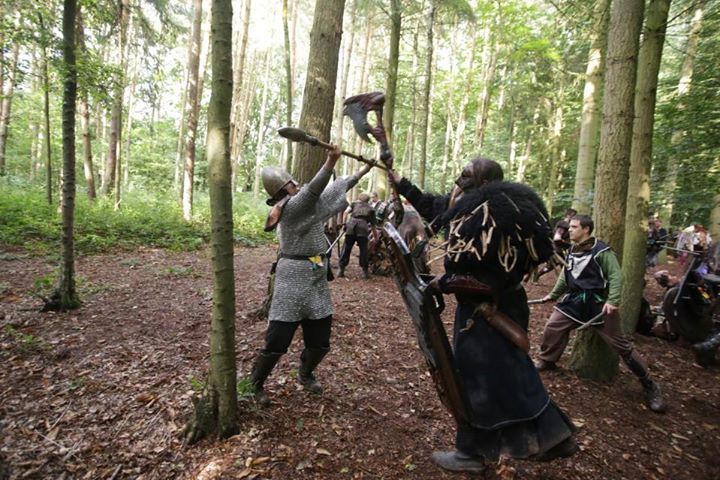 Lord Jhereg fighting with his new shield at Renewal 2013!
In the words of Andy,
ROCK ON!